The TCU Tribunal has decided to issue the following guidelines:
Not Acceptable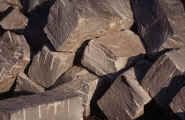 Acceptable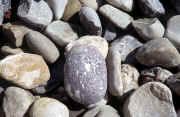 This is for a number of reasons.
1) Sharp edges on stones have proven to injure the thrower, causing cuts to the fingers, chafing of the hands, and torn fingernails. They are a health and safety hazard and should therefore be avoided.
2) The trajectory of squared stones has been demonstrated to be of lower accuracy than those with rounded edges, partly due to air resistance but mainly the difficulty of fitting them into the hand comfortably. The target therefore stands a greater chance of missle avoidance.
3) The discussion of differences between a stone and a brick has not yet been satisfactorily resolved by our debate team, and using rounded stones enables the thrower to perform thier Biblical duty without fear of inadvertantly "crossing the line" in the Eyes of God.
I hope this is of help in the near future.
Reverend Matthew
Sowing His seed in the field of Sinners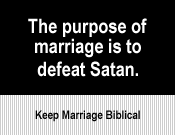 Visit the TCU Tribunal official website: GOD first, GOP second, Sinners last!